Are you a photographer using hhstudio and looking to order prints of your work? In this video, we'll show you how to order prints in HHStudio, step by step.
First, we'll walk you through the process of starting an order in hhstudio account and navigating to the images you want to include in the print order. We'll explain what information you need to provide, such as color correction and photography job type.
Next, we'll show you how to select the images you want to print, choose the size, quantity and paper type, and specify any special finish instructions, such as coating or mounting.
We'll also explain how to crop your image and preview your order before submitting it to ensure that the images and settings are correct.
Finally, we'll discuss how to finalize and upload your order to the lab. By the end of this video, you'll know how to order prints of your work in hhstudio and showcase your photography in a physical, tangible way. So, let's get started!
Click Start an Order and fill out the relevant information in the window that appears. When done, click OK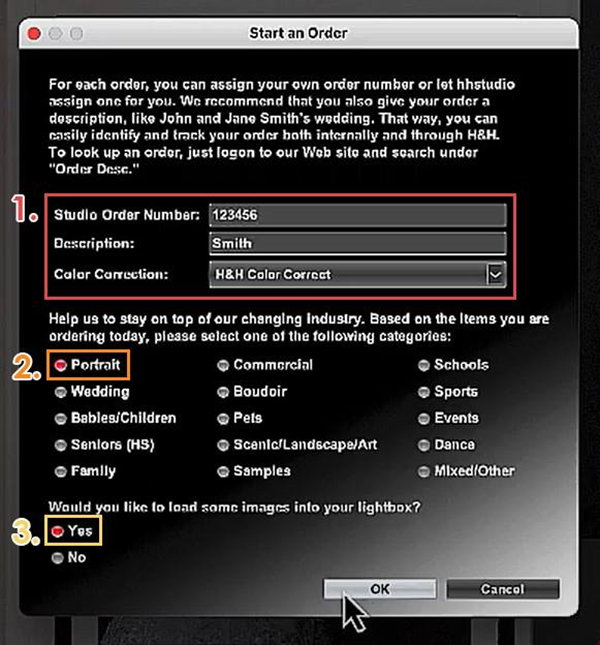 Select which images you want to print in the navigator/file explorer window that appears and click Open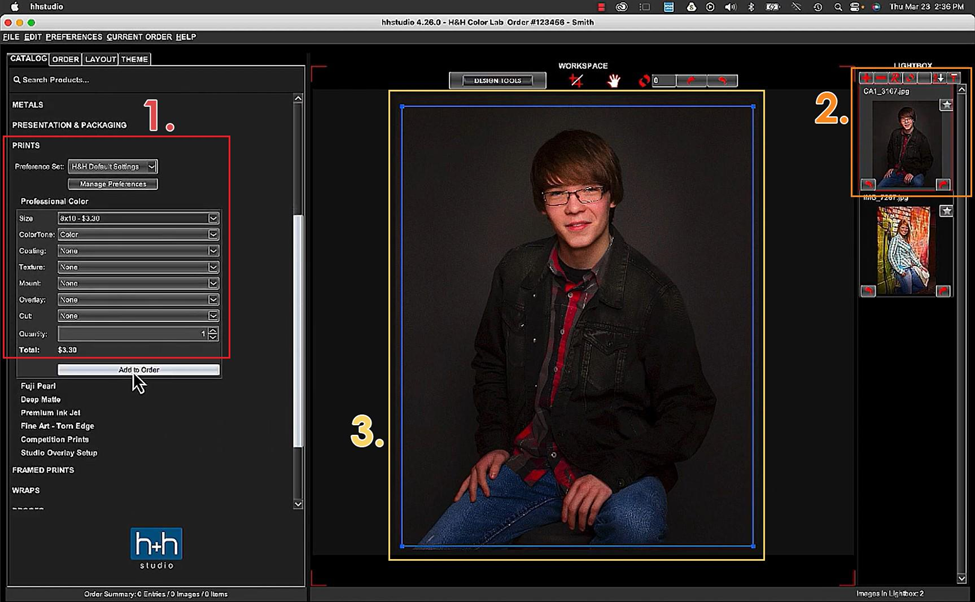 Your selected images will appear in the Lightbox on the right side of your screen. On the left side of your screen is the Catalog.
Select the image you would like to make an order with, and then go to the Catalog and select Prints > Professional Color. Choose a size for your image, and then crop the image to fit the subject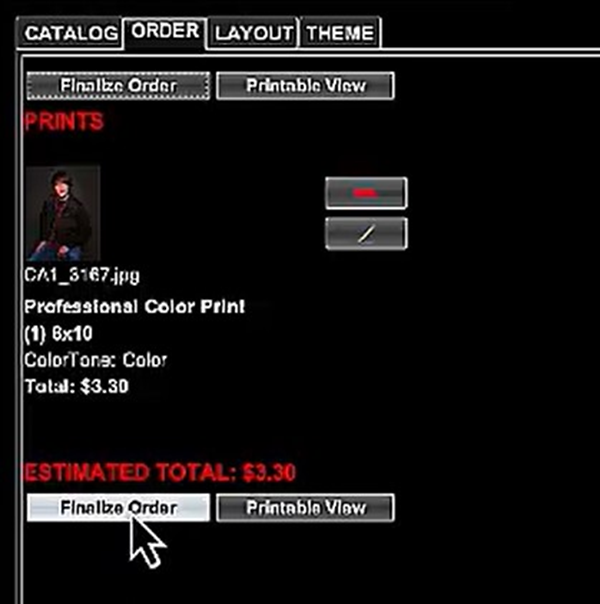 Press Add to Order. You should see your image zoom into the Order tab. Select that tab, and review your order. If everything looks good, click Finalize Order. In the window that appears, click on the right arrow button to navigate past the different options and select what you need in order to Upload your order to H&H
Your prints will come to you once it has been fully processed and shipped off to you
---