To run a successful volume photography business, ensuring that your clients are satisfied with their portraits is crucial to maintaining a good reputation and repeat business. However, sometimes mistakes happen and you may need to remake a particular product or order. In this video, we'll show you how to place a remake order in H&H Schools.
First, open the project used in the original order and find the image(s) that need to be remade. From there, enter the package(s) that need to be reprinted and filter out all the other images.
Once you open the create package order screen, click on "Remake" checkbox and fill out the necessary information, including the reason for the remake and any specific instructions for the production team.
Once you've submitted your request, you'll receive an email confirmation with the details of your remake order. H&H will then process your order and send it out to you as soon as possible.
If you have any questions or concerns about placing a remake order in hhschools, don't hesitate to contact our customer service team for assistance. Thanks for watching!
In the main page, tag the specific images involved in the original package(s) that you need to reorder for, and filter down to show only those images
At the top-left of your screen, select Project and Create Package Order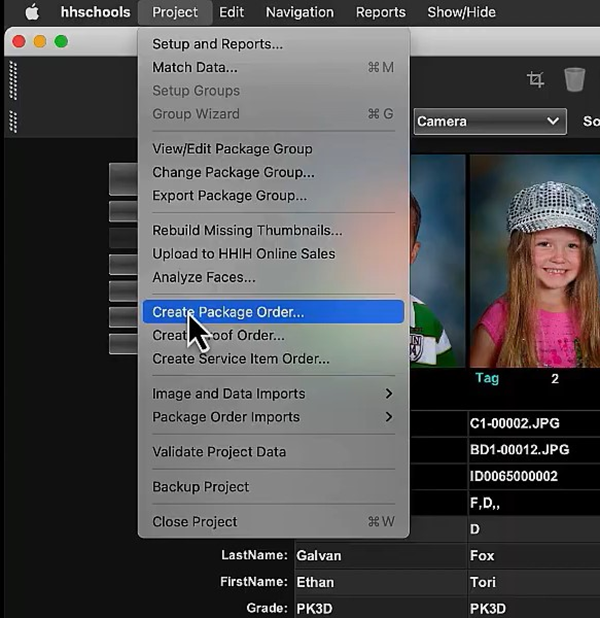 On the order screen, enter a new Reference Number and check the "Remake" box at the top-right side of the order window
Under the Remake box, enter in the original order number that we'll be remaking, and enter your reason you're requesting the remake
Below the Remake Reason box, upload up to 3 images of the package and its contents to show where it was defective or damaged by clicking on Browse and navigating to the images saved onto your computer
From there, finish the order as you normally would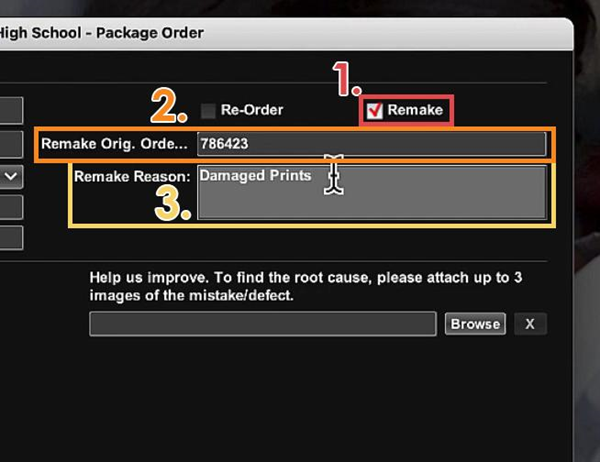 ---