Are you a photographer who specializes in school photography? Then you know how important it is to create high-quality school composites that capture the essence of each class and student.
In this tutorial, we'll show you how to use H&H Color Lab's hhschools software to order school composites quickly and easily. In this step-by-step guide, we'll walk you through the entire process, from selecting the correct student images and selecting the custom options for your composites.
You'll have complete control over the design and production of your school composites, ensuring that each one is a masterpiece that your clients will cherish for years to come.
So, whether you're a seasoned school photographer or just getting started, this training video is a must-watch. Join us and discover the power of hhschools for creating stunning and professional school composites!
In the project you want to make into a composite, go to the top-left area of your screen and click on Project, and then navigate down to Create Service Item Order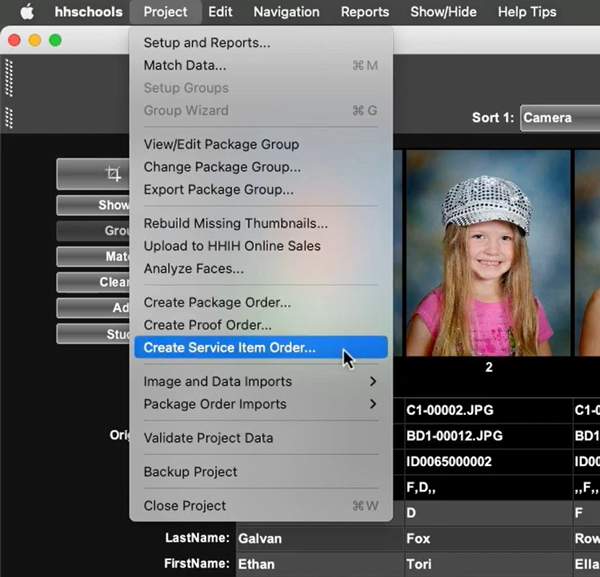 In the window that appears, go to the Service Items section and select the Composites tab. From there, select which composite service item you would like to use

The two most common composites that are usually ordered are Multi Class Composites (for multiple classes in a school) and Single Composites (for just one specific class based on the images currently open in the project)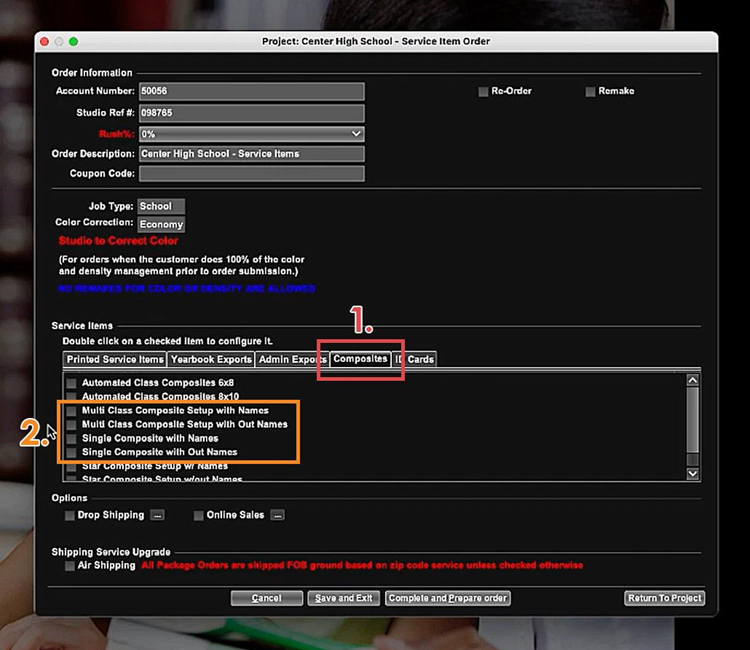 The following window that appears will have all of the options for the composite open for you to choose and review. All options must be filled out before you can complete your order. Once it's filled out, click Save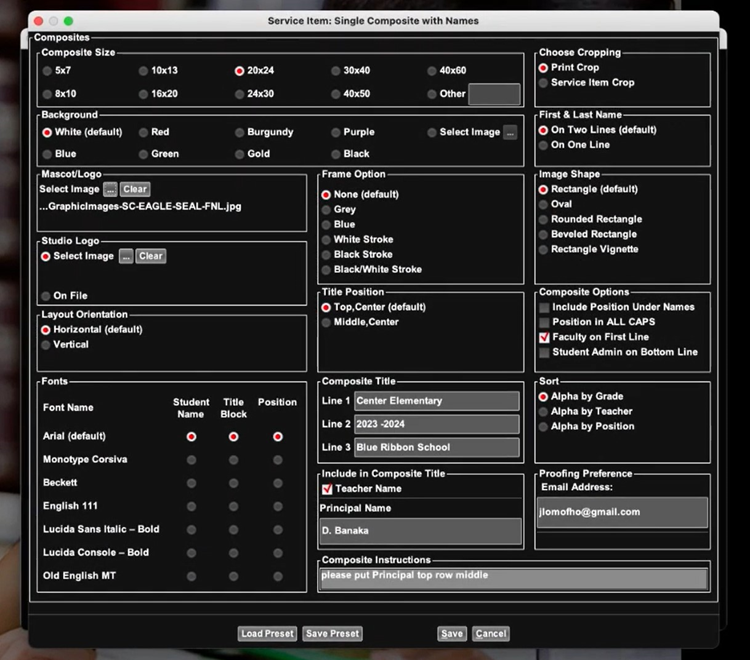 ---