Are you a school photographer looking to order student ID cards and other service items used by the school administration? Look no further! hhschools, H&H's easy-to-use ordering software makes it simple and convenient to order everything you need to help keep your school running smoothly.
With just a few clicks, you can order custom-designed student ID cards, as well as other important items like sticker pages, Admin exports, and more.
In this video, you'll see how easy it is to order one of the most common items used by the school, ID Cards.
We understand that school photography can be a busy and demanding job, which is why we strive to make the ordering process as streamlined and efficient as possible. Whether you're a new customer or a longtime partner, our friendly customer service team is always here to help.
With your project open, go to the top-left corner of the screen, select Project, and then select Create Service Item Order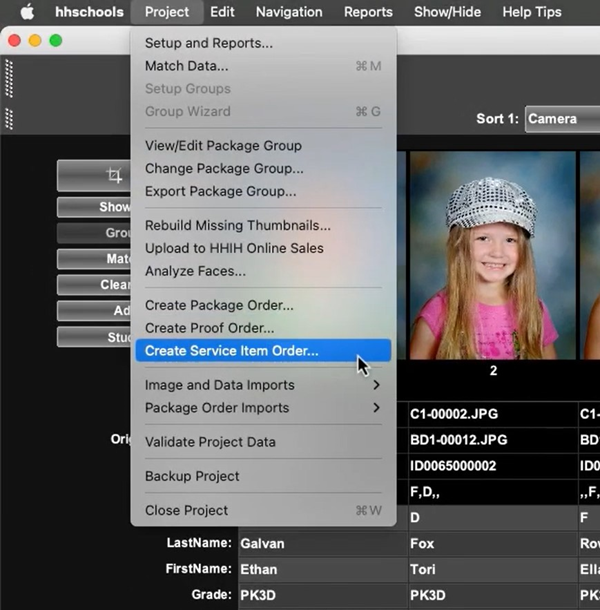 A project window will open. Under the order information, you'll find the Service Items section and their individual categories. Navigate to the ID Cards tab and select the box next to the ID card product you wish to use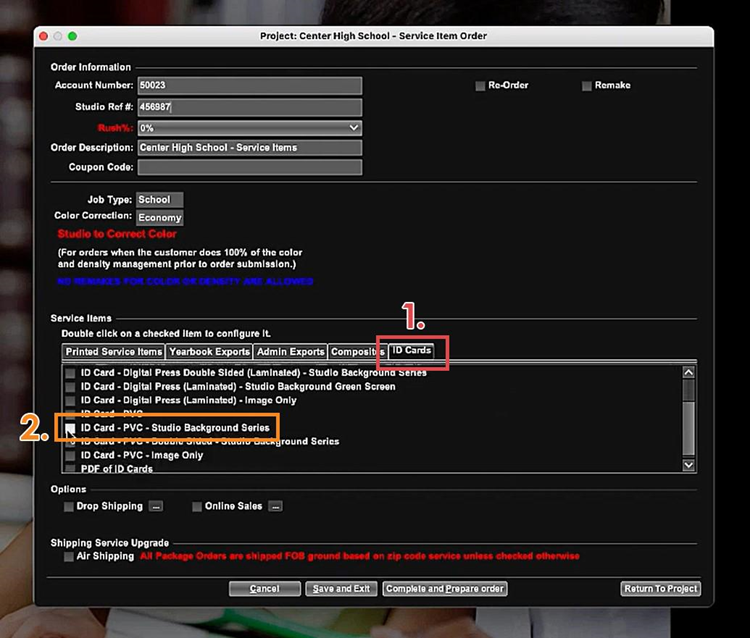 Another window should appear. Click on the "Select ID Card Layout" box at the top-left of the window, and then select which layout you want in the list that appears. Click Save to close the list. A preview of your selection should now be visible in the previous window, which shows where the relevant elements of your text, subject image, and background designs will show up on your ID card designs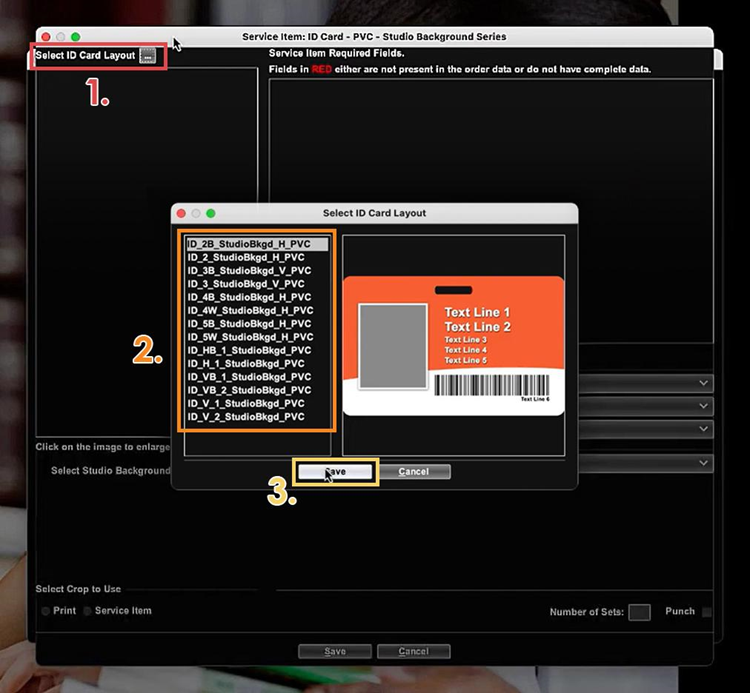 To select the Studio Background image, click on the "Select Studio Background Image" box below the preview, and then select the relevant image you want to use in the navigator/file explorer
Below that, select your sorting on the right side of the window
After that, enter the amount of sets you want, and whether you want the cards have a hole punched out or not
Finally, select which crop you want to use for the subject image, and click Save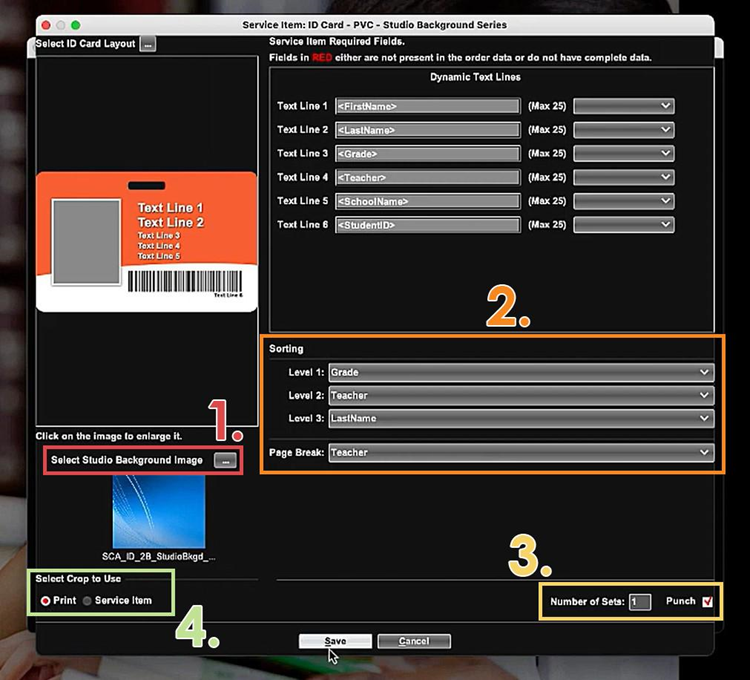 From there, you can order additional order items as you need by selecting an item within another category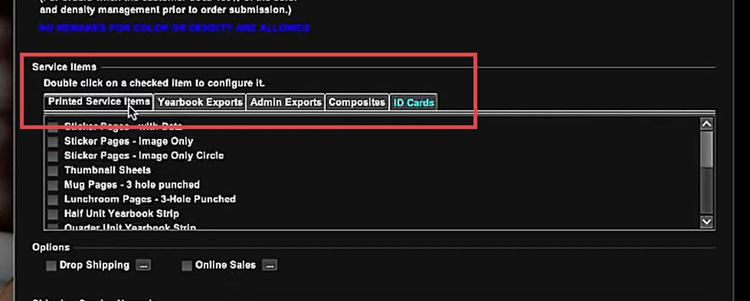 ---