As a school photographer, getting your products delivered on time and in good condition is crucial to ensuring client satisfaction. Sometimes, however, you may need to upgrade your shipping to ensure that your products arrive on time or with extra protection. In this video, we'll show you how to upgrade your shipping when placing an order with H&H Schools.
It's important to note that any shipping upgrade will increase the cost of the order.
If you have any questions or concerns about upgrading your shipping on an hhschools order, or if you need Priority Overnight service, don't hesitate to contact our customer service team for assistance. Thanks for watching!
In the Order window, locate Shipping Service Upgrade and select the Air Shipping box
If you need Priority Overnight shipping instead, you will need to contact Customer Service and let them know
You can also apply this process to orders that you are planning on drop-shipping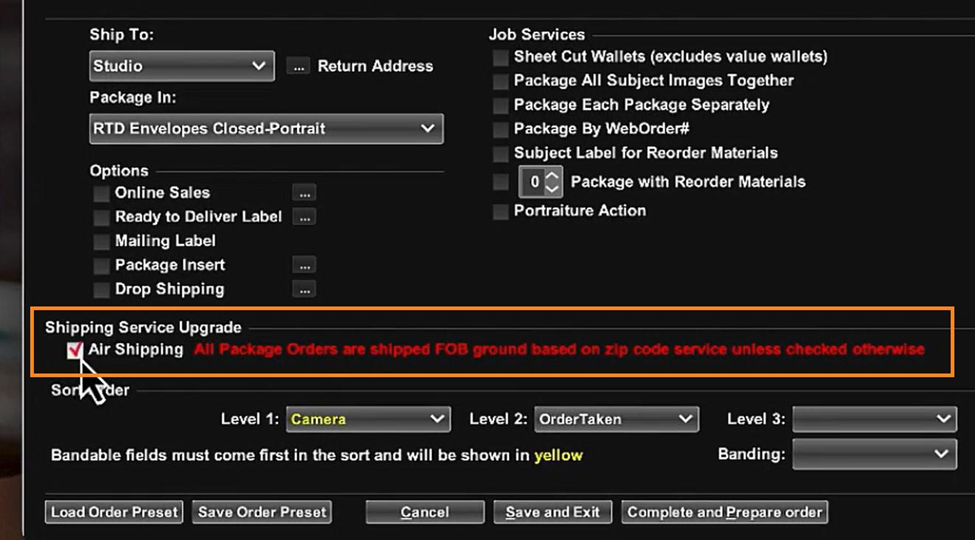 ---